EXERCISE
ANYWHERE

,

ANYTIME 
That's
our GAPack mission: 

to provide

as many

people around the world with the

opportunity to exercise

, no matter the situation. 
A Standard GlobalActivePack lets you 
exercise wherever you are

- whether it's from the comfort of your living room, overlooking the crystal clear beaches in Bali, or in the rural bush of Africa!
WHAT DOES A STANDARD PACK INCLUDE:

1 x Latex
 

Resistance Band (2080x4.5x1.3cm)
1 x Foam Handle
Jump Rope 
Packed together in a Portable Black Travel Bag
 

(Detachable Strap, Wallet/iPhone Storage Pockets, Waterproof)
THE STANDARD PACK FORMULA:
Resistance Band (muscular strength & resilience) + Jump Rope (aerobic cardio) + Your Body Weight = The essentials for a quick
10-20 minute workouts

WHEREVER you are!
To allow us to help as many people as possible - we offer

 FREE SHIPPING

!
COVID-19 DISCLAIMER: 

Our storewide delivery time of

 3-5 business days

 

may be affected due to the current pandemic. We appreciate your understanding and are striving every day to restore efficient shipping!
Due to the pandemic - We are currently

shipping to AUSTRALIA ONLY
For when
can't get to a gym

, you're too

time-poor

with busy workdays or love to

stay active when traveling

- this can be the little fitness tool that keeps your body 

energized

, mind 

sharp 

and attitude 

positive

!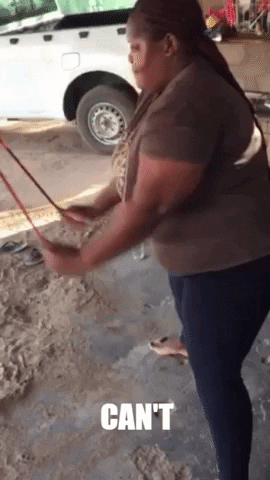 SPREAD THE WORD!
JOIN the
Move-Ment
Customer Reviews
05/09/2020
Maximises every workout!
When I heard all gyms were closing in Australia because of COVID-19, it was great to get my hands on a GA pack! It has made my workouts have so much more variety with just two extra pieces of equipment. The quality of the band and skipping rope is fantastic at such a reasonable price. The pack is also a great size and so easy to use and take anywhere. The posts on Instagram and Facebook have also been super insightful and helpful with different types of exercises. Highly recommend!!
Bianca
Australia
05/06/2020
Revolutionary
The GA Pack has changed the game when it comes accessible & affordable exercise. Finding accessible forms of exercise has been crucial during this lockdown with all sport & gyms cancelled. The instructional videos on Instagram & Facebook detail a wide range of movements + exercises so there is always something new to try.
Joe
Australia
05/02/2020
GA Pack Gold
The GA Pack revolutionized my life during the Covid lockdown. It enabled me to continue my training despite the gym closures. Absolute life saver!!
Harry
Australia
02/24/2020
Addictive
The GA pack is so easy and most of all delivers a feeling of achievement and well being. It's as challenging as you want it to be. Dave, the creator of this brilliant idea The Global Active Pack, is so kind, understanding and also encouraging. Thank you Dave for the support and platform to belong to like minded people.! Highly recommend the pack and the community of support!
02/20/2020
Life changing!
As a mum of a busy 1.5 year old who is also working 30 hours a week, using my GAP has been truly life changing! I'm able to pull it out whenever I have a spare 20 minutes & the works outs on the Instagram page help me get stuck in right away & make the most of the time I've got. As a result, I'm feeling more active, more energised & more confident! Thank you GAP for giving me the tools to keep me exercising in a time when I'd usually let it fall by the wayside.
Cassie
Australia